MK1 Driven
DEMO V1.4 - Virtual Steering
---
Introducing Virtual Steering - steer the car by grabbing the steering wheel and move your controllers. Using this along with manual gears and racing in traffic is an exciting and challenging experience...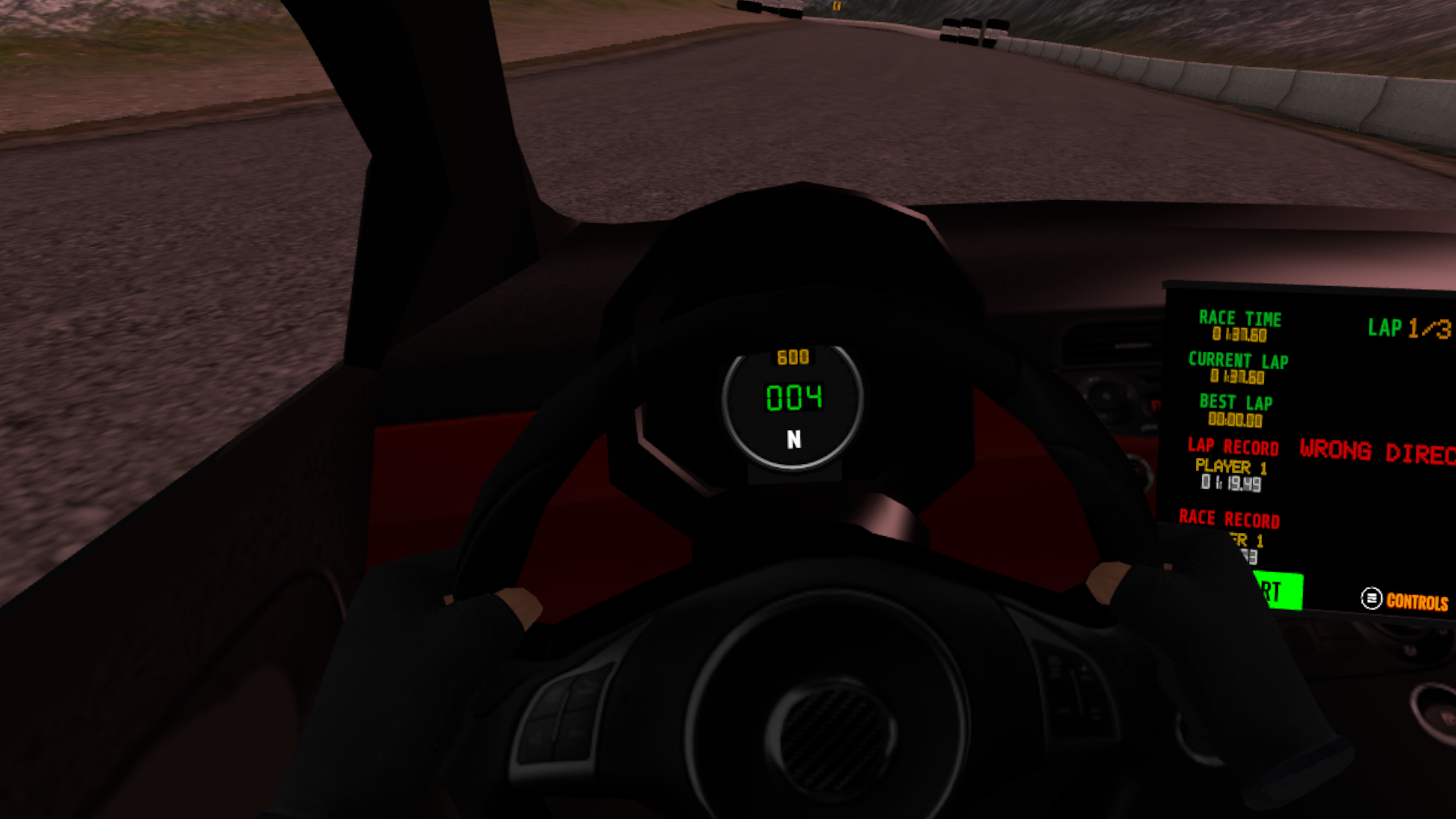 Updated the Race Controls screens in the Lobby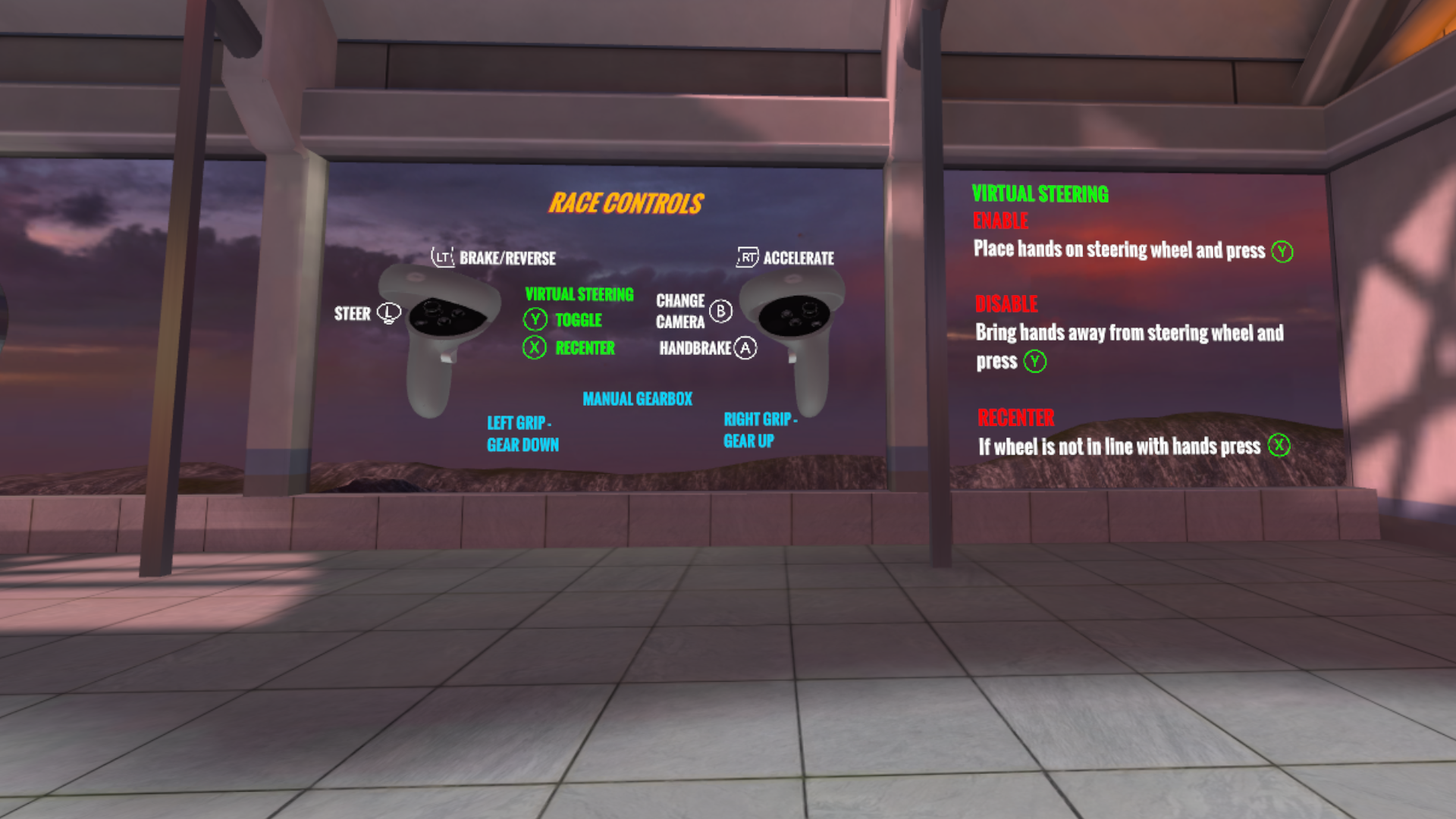 Updated Lobby Menu - toggle music on/off, choose to start the race in Driver mode or Drone mode (3rd person).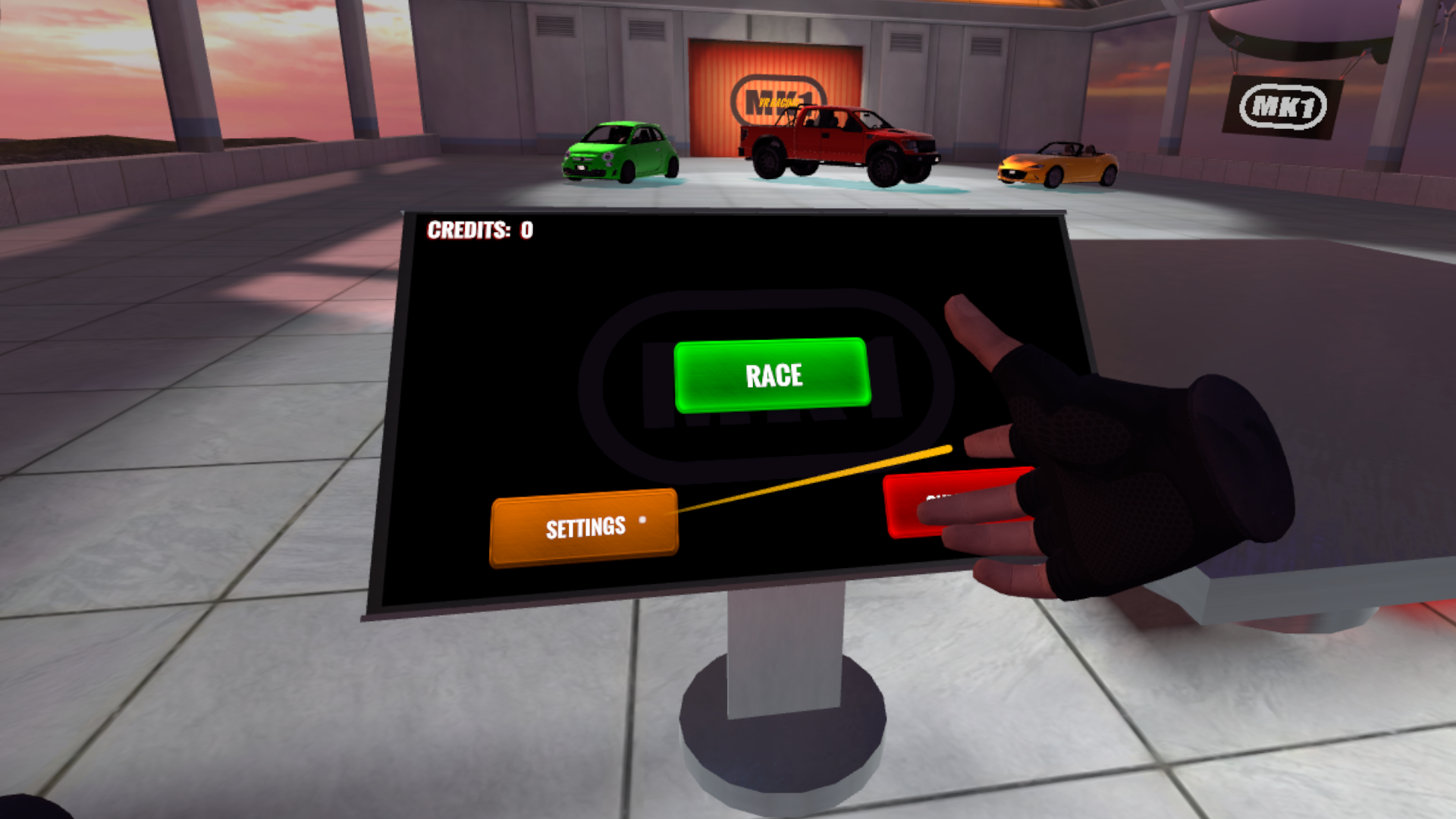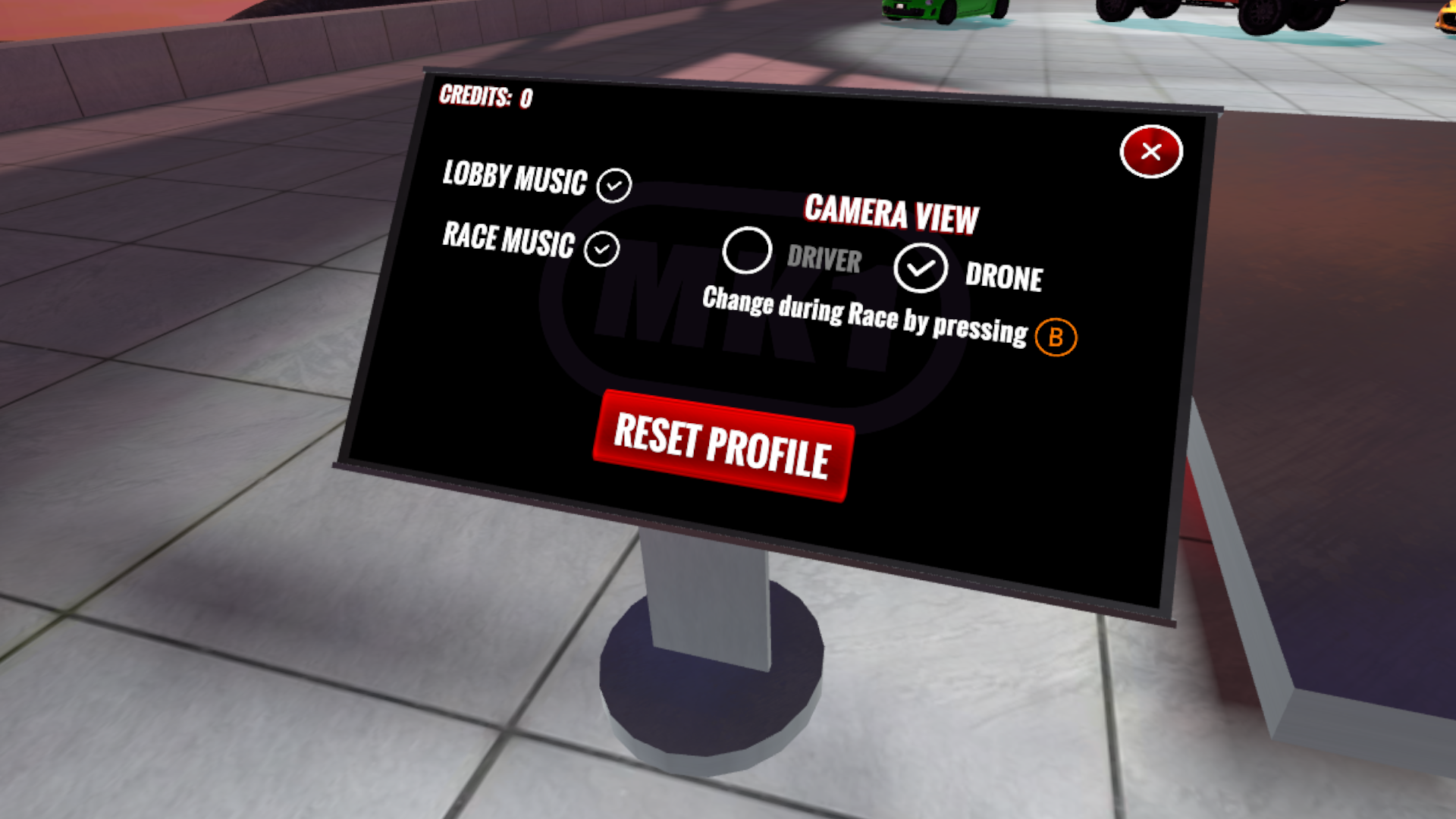 Drone mode now has a UI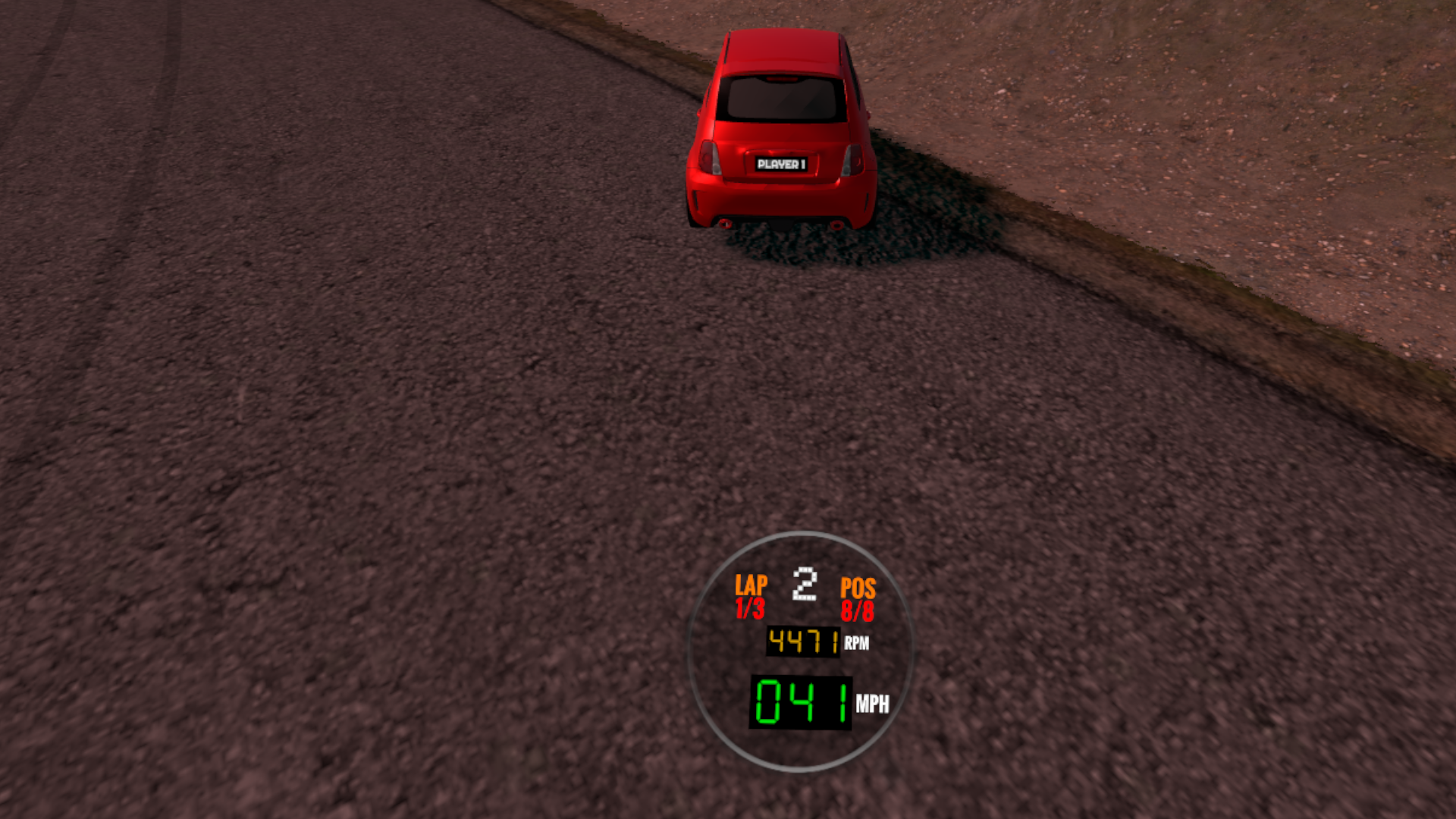 The In Car menu now has physical buttons to Restart or Quit the race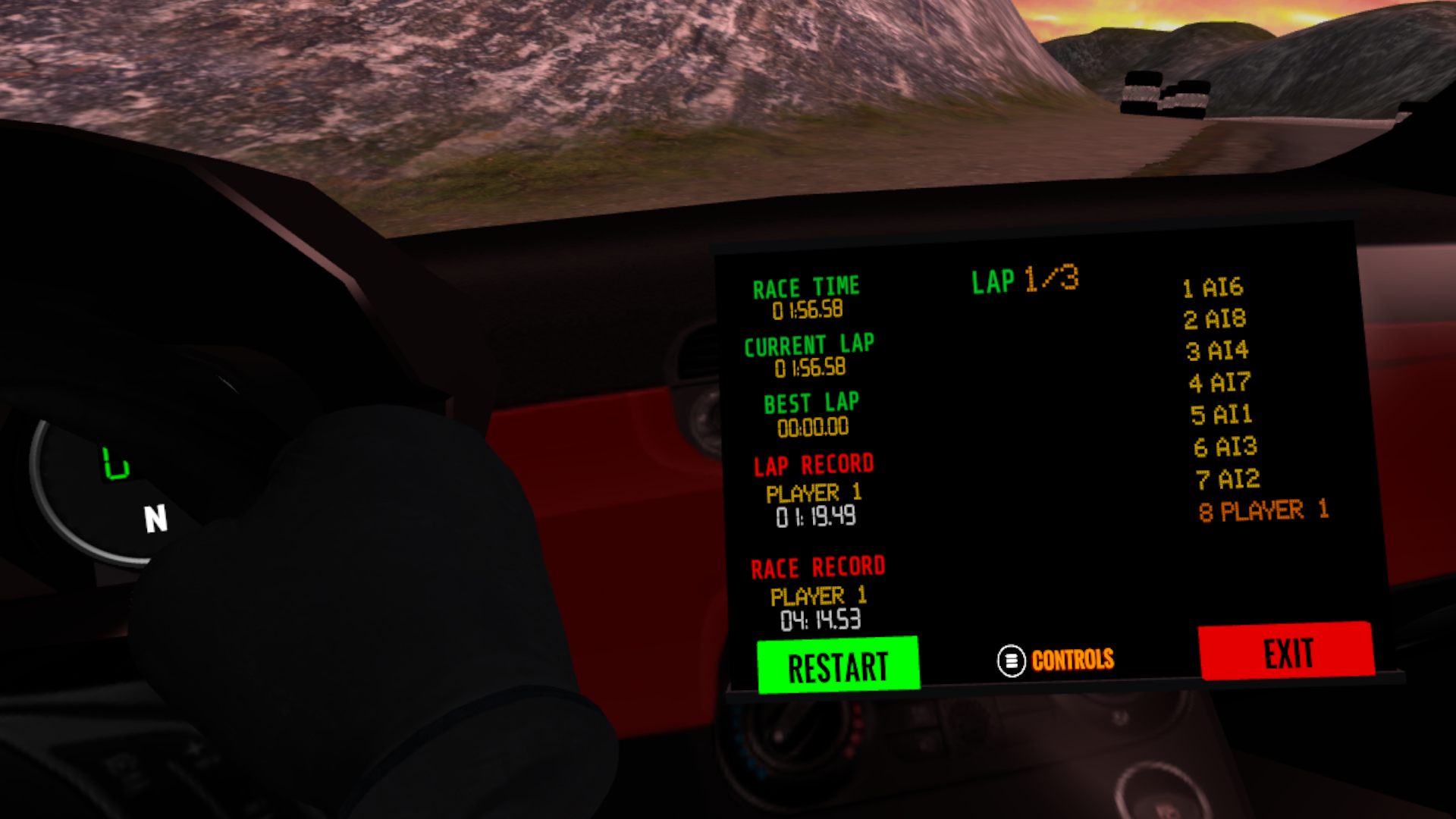 The In Car menu now has a Controls Layout overlay